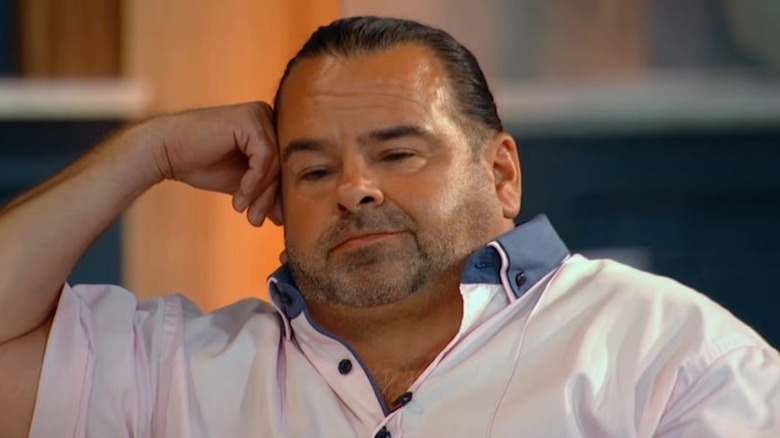 The secret world behind the couples who go on "90 Day Fiancé" is not always the fairytale fans hope for. 
More often than not, audience members watch as an American is either being scammed, taken advantage of, or the couple can't make it to the altar within the 90-day time frame. Many of us know that most long-distance relationships can often be complicated, but not many of us have tried to go through the K-1 visa process at the same time. 
TLC focuses on the challenges and obstacles that most couples face, whether it has to do with money, family, or lying – the network catches it all every single minute.
While there have been some success stories, countless more have crashed and burned in front of viewers' faces. And just like every fairytale has its prince, there are also a few frogs along the way. Below are some of the top scandals from seasons past.
Paul revealed Karine was a victim of revenge porn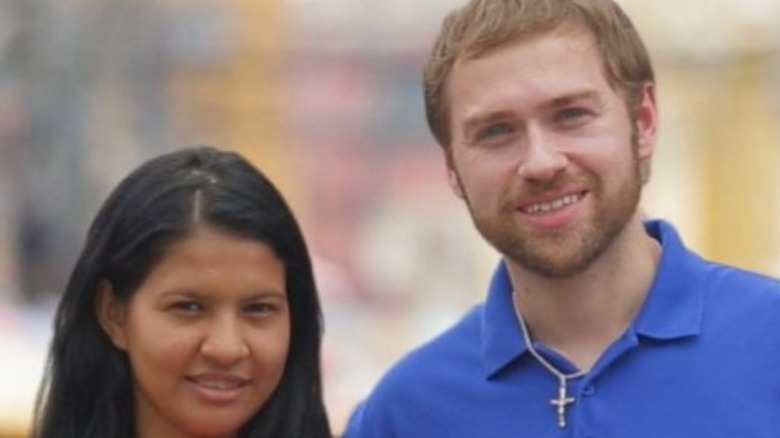 "90 Day Fiancé: The Other Way" star Paul Stahle revealed that in October 2018 that his wife Karine Martins had been the victim of revenge porn (Per In Touch). 
The reality star has always posted questionable messages on social media, and this one was no different as he shared screen grabs from a video with one showing Martins in a sexy outfit. However, the other photo was a bit more revealing. The couple alleged that a Brazilian ex-boyfriend named Mike was the one posting all the images. The reality star asked fans for their help at the time, saying, "Please help Karine criminally prosecute him. Report him and send any info to help Karine to give to the police. She can prosecute him, and he will be charged regardless of where he is." 
Most TLC viewers felt that Stahle should have never made this news public, especially since his wife was pregnant with their first child at the time. But as fans know, Stahle has never had reasonable impulse control.
Big Ed was accused of sexual assault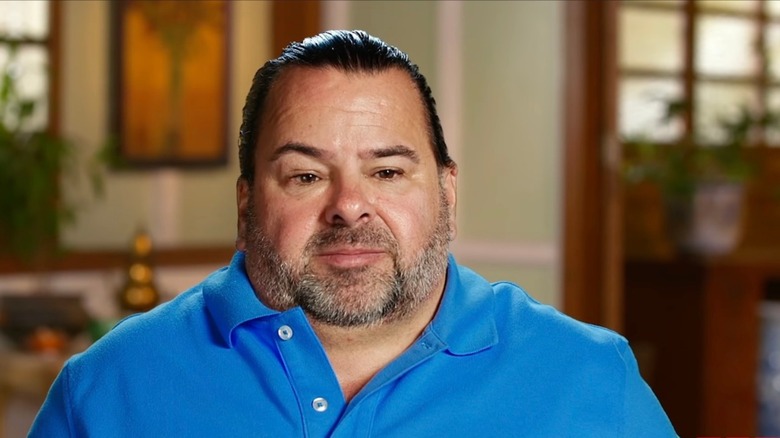 Big Ed is a love-him-or-hate-him kind of character on the "90 Day Fiancé" franchise. Ed Brown was first met on "90 Day Fiancé: Before the 90 Days" when he tried his best to woo Rosemarie Vega but only insulted her by asking she shave her legs for him. 
Not long after the season ended a TikTok user that went by the name of Lordakeet accused the San Diego native of sexually assaulting her, ( per The Daily Soap Dish). During the interview she claimed she had been "groomed" but wasn't allowed to go into further detail because of a non-disclosure agreement (NDA) she signed.
Most recently Big Ed was dragged for how he spoke to his most recent girlfriend, Liz Marie after an intense phone call was leaked. The four-minute phone call showed the photographer yelling at the 28-year-old waitress calling her stupid multiple times (via Soap Opera Spy). Fans were appalled at the amount of gaslighting that went on and are now calling for his removal from the franchise.
If you or anyone you know has been a victim of sexual assault, help is available. Visit the Rape, Abuse & Incest National Network website or contact RAINN's National Helpline at 1-800-656-HOPE (4673).
These couples had domestic violence disputes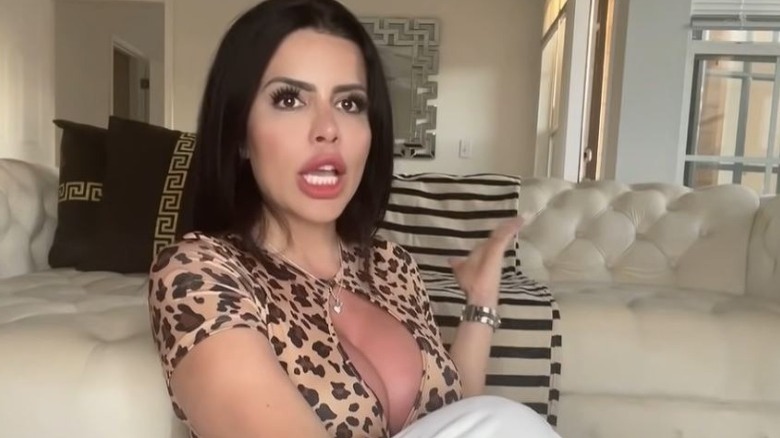 Jason Hitch and Cassia Tavares were one of the most underrated and (sadly) forgotten couples of the "90 Day Fiancé" franchise. But thanks to the Floridian's 2017 police arrest, Hitch was back on the map in the eyes of the fans (via Screen Rant). 
The couple often bickered about his frugality as the arrest came after Tavares dialed 911 to complain that her husband had assaulted her after the couple went to bed for the evening. It was alleged that he grabbed his wife's arm hard enough to leave a bruise.
Another couple famous for their arrests were Colt Johnson and Larissa Dos Santos Lima (via In Touch). The relationship screamed toxicity to fans as they watched the duo battle it out for control. Johnson would often hold back on his promises he made her and was seen gaslighting Lima many times. The couple divorced in 2019, and both have since moved on.
If you or someone you know is dealing with domestic abuse, you can call the National Domestic Violence Hotline at 1−800−799−7233. You can also find more information, resources, and support at their website.
Fans called for Geoffrey to be removed from the show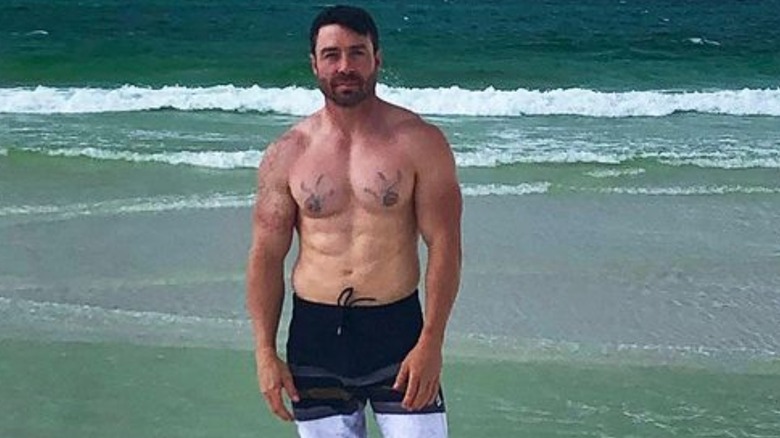 Possibly one of the worst offenders of all was Geoffrey Paschel. TLC viewers watched as cameras followed his meeting with his Russian fiancée Varya Malina. 
The couple appeared during the 2020 season of "Before the 90 Days," but fans felt uncomfortable with the newest reality star and quickly learned that he had a checkered past. 
Paschel was not the sweet Southern man he was pretending to be. He had been arrested in 2019 for aggravated kidnapping, domestic assault, interference with emergency calls, and vandalism (per The Daily Mail). TLC fans called for his swift removal, and the network listened when they refused to let him appear at the reunion.
The TLC network has found a hit with their series, and fans can only assume that there will be a few more scandals in the future. But for as long as there are people who want to be on reality TV, there will be drama to be filmed.
Source: Read Full Article