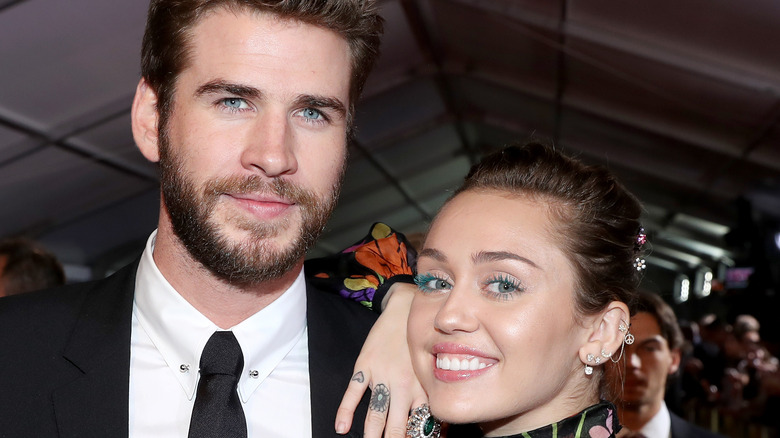 Miley Cyrus and Liam Hemsworth's lengthy relationship had numerous ups and downs. As Cosmopolitan noted, at their lowest point the couple was fighting and breaking up constantly, while at their highest they were each other's muses, happily engaged, and looking forward to a happy life together. Against all odds, the pop star and Aussie actor did eventually manage to tie the knot in an intimate, festive ceremony in December 2018, surrounded by friends and family. Finally, they seemed to be on the same page. 
However, less than a year later, Cyrus and Hemsworth were over for good, with a rep for the couple confirming in August 2019 that they were simply evolving as people and no longer suited each other. Hemsworth filed for divorce later that same month. Both parties also posted sweet Instagram tributes to their relationship. In the years since their final(?) split, Cyrus hasn't been shy about sharing her feelings on what went wrong between them, while Hemsworth remains nonplussed. So, where do the exes stand now?
Both parties are content to be apart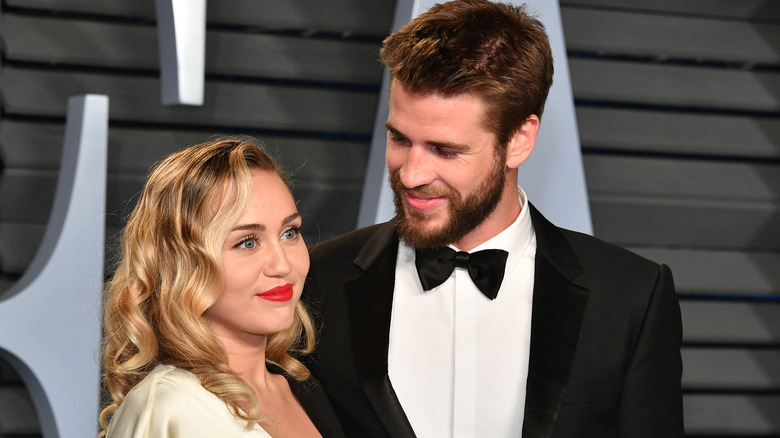 Speaking on Howard Stern's SiriusXM radio show in 2020, Miley Cyrus admitted that losing their shared home in Malibu was what initially brought her and Liam Hemsworth back together. She's not sure it was necessarily the right move for the young couple, revealing, "I just clung to what I had left of that house, which was me and him," (via Sky News). They were involved for over a decade, having initially met on the set of romantic teen drama, "The Last Song." Given their extensive history, the "Prisoner" hit-maker acknowledged, "I really do and did love him very, very, very much and still do, always will." However, Cyrus acknowledged they fought too much and she didn't feel sufficiently supported by him. Ultimately, it wasn't meant to be. 
According to Entertainment Tonight, Hemsworth didn't mind his ex-wife opening up about their relationship breakdown and was focusing on the future, signaling the feeling was mutual. As of publication, he is tied to Australian Gabriella Brooks. Cyrus openly wept during a February 2021 performance of "Wrecking Ball," acknowledging certain things never get easier (via Cosmopolitan). Then, a few months later, on the fourth anniversary of the release of her hit single "Malibu," which was inspired by Cyrus' relationship with Hemsworth and their shared home, the pop star posted an Instagram throwback describing it simply as, "A song about a place and person that at the time I loved very much." Cyrus added emphatically, "That love was reciprocated beyond what I could describe here with freedom & escapism." 
Source: Read Full Article