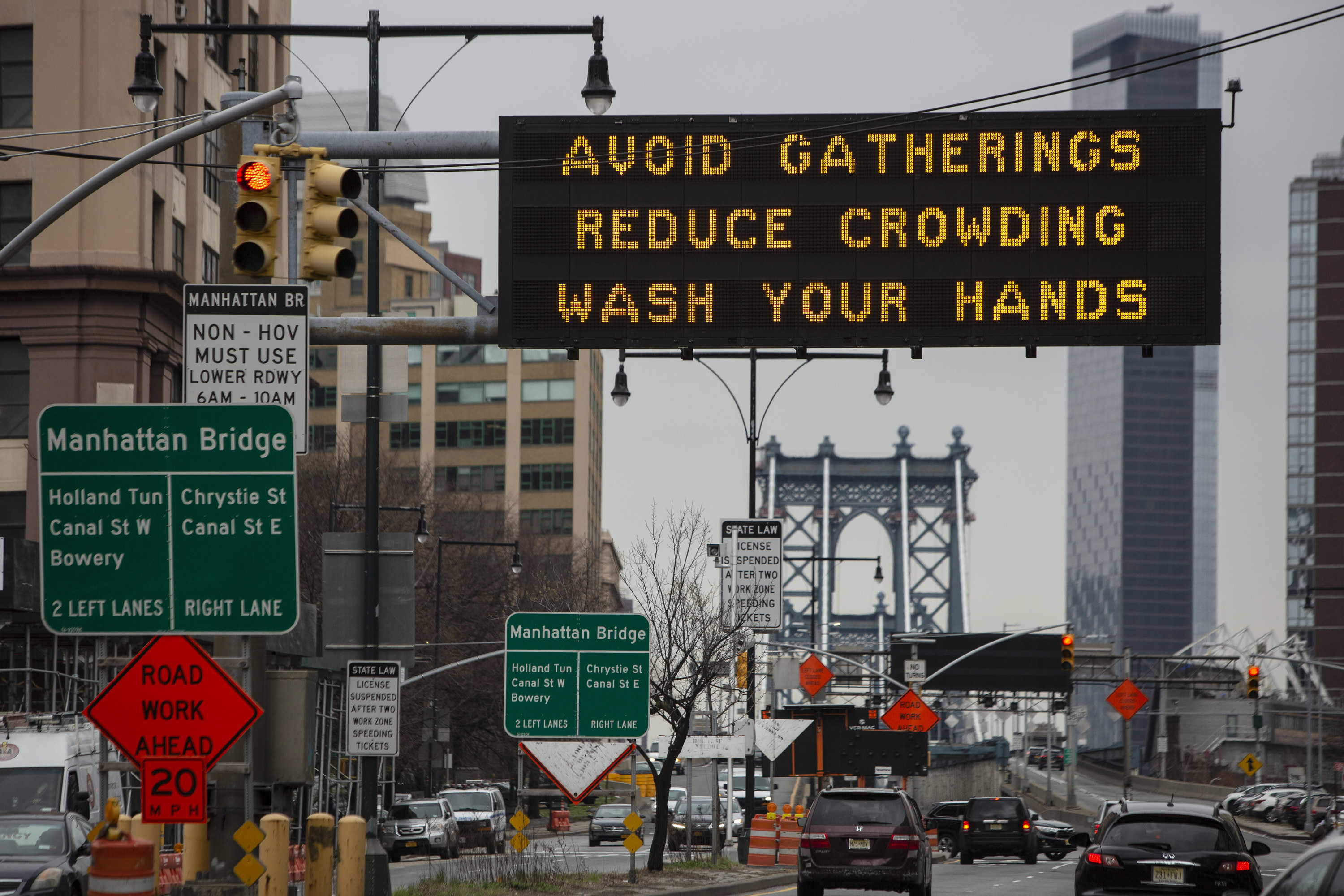 New York City issued an advisory for residents on best practices for sex during the coronavirus outbreak, and it's providing some much-needed guidance — and humor — for people on Twitter.
The guide, issued by the New York City Health Department, advises people on "how to enjoy sex and avoid spreading COVID-19."
"You are your safest sex partner," the advisory notes, and then more or less encourages masturbation (accompanied by proper hand washing technique!).
It also warns against sex with "anyone outside your household" and advises that, well, "the next safest partner is someone you live with."
While the guide is, in the simplest terms, advising people to stick to sex with established partners and halt dating and hookups during the coronavirus crisis, New Yorkers – many of whom live with roommates – are getting a kick out of the recommendations.
It also offers a warning against rimming ("mouth on anus," FYI) and group sex at this time.
Requests for comment from the New York City Health Department on the public response to its detailed advisory on sex was not immediately returned Saturday.
Many Twitter users also praised the guidance for being informative, inclusive and pretty realistic about the ways in which a lot of people have sex.
In all seriousness, calls, video chats and texts (sexual or otherwise) are your safest forms of communication during the coronavirus outbreak. As for masturbation, go forth and get it on with yourself, but you might want to think twice before Amazon Prime-ing that sex toy.
More on this
How Are You Handling Sexual Intimacy Amid The Coronavirus Epidemic?

Michael Blackmon

·

March 20, 2020
Love In The Time Of Coronavirus: How The Budding Pandemic Is Making And Breaking Relationships

Julia Reinstein

·

March 6, 2020
Olivia Niland is a news reporter and curation editor for BuzzFeed News and is based in Los Angeles.

Contact Olivia Niland at olivia.niland@buzzfeed.com.

Got a confidential tip? Submit it here.
Source: Read Full Article