Even though it might feel like every actor in Hollywood is signing on for comic book movies, many stars have famously rejected the opportunity to slip into a super-suit. Given his long history on the big screen, it shouldn't surprise fans to know Batman is probably the superhero with the most "what if?" casting stories. Some might stand by their decision to turn down Batman, Josh Hartnett feels he made a huge mistake.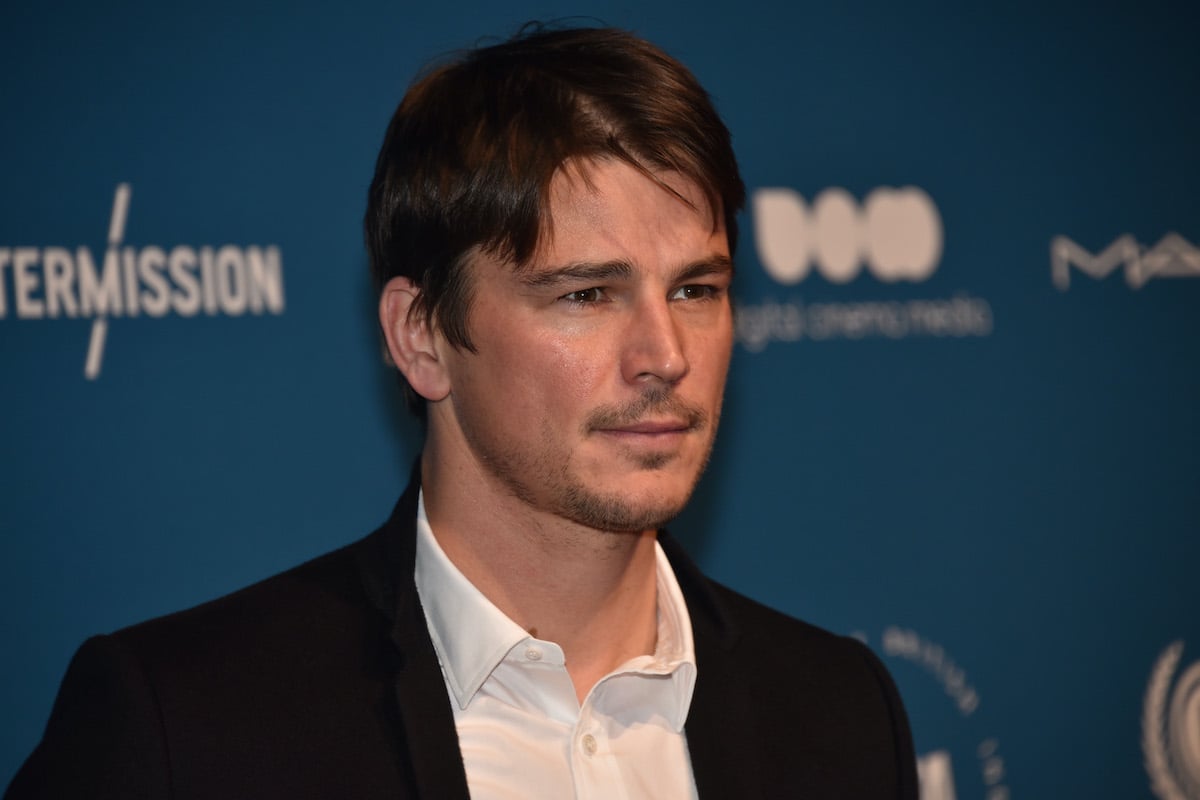 Josh Hartnett starred in huge movies in the early 2000s
Back in the late 1990s, Hartnett was a rising star. The actor made his big-screen debut in 1998's The Faculty opposite Elijah Wood and Jordana Brewster. And that horror movie — essentially a high school riff on Invasion of the Body Snatchers — kicked off a string of high-profile roles for Hartnett. That same year he played Jamie Lee Curtis' son in Halloween H20. And before long, he was headlining movies on his own.
Hartnett's star vehicles include war film Black Hawk Down, Michael Bay's Pearl Harbor, and the 2002 sex comedy 40 Days and 40 Nights. By the mid-to-late 2000s, the actor added a memorable supporting turn in Sin City and the vampire thriller 30 Days of Night to his resume. But in the midst of that run, he also turned down the chance to play Batman, a move he has come to regret for a very specific reason.
The actor regrets rejecting the chance to play Batman
In a 2015 interview with The Guardian, Hartnett opened up about his decision to turn down the lead in Christopher Nolan's Batman Begins. But it's not because the actor is a huge fan of the character or anything. Rather, he wishes he could have built a creative relationship with Nolan, who made hugely successful, critically acclaimed original films such as Inception, Interstellar, and Dunkirk.
"I've definitely said no to some of the wrong people. I said no because I was tired and wanted to spend more time with my friends and family. That's frowned upon in this industry. … I learned my lesson when Christopher Nolan and I talked about Batman. I decided it wasn't for me. Then he didn't want to put me in The Prestige. They not only hired their Batman for it, they also hired my girlfriend [Scarlett Johansson] at the time. … That's when I realized relationships were formed in the fire of that first Batman film, and I should have been part of the relationship with this guy Nolan, who I felt was incredibly cool and very talented."
Hartnett also notes how Christian Bale — who collaborated with Nolan on both The Dark Knight trilogy and The Prestige — has overcome the stigma of only being associated with Batman. Still, despite everything, Hartnett has yet to play either a Marvel or DC superhero thus far. But with all the superhero movies getting green-lit, perhaps there's still time for him to pop up in that world.
Josh Hartnett recently made a comeback on television
Hartnett might not be as in-demand as Bale these days. But the actor still stays plenty busy. Despite his ongoing film work, Hartnett has perhaps made the biggest splash in recent years on Penny Dreadful. From 2016 to 2018, he played Ethan on that Showtime series, to much acclaim.
Most recently, he's appeared as himself opposite Kevin Hart and John Travolta on the comedy series Die Hart. The show debuted on Quibi in 2020 and has already been renewed for season 2, though it will be moving over to The Roku Channel. Here's hoping Hartnett continues to be involved too.
Source: Read Full Article